About Us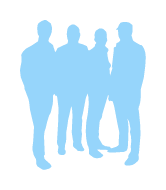 Our experience in website designing goes back over 10 years. We'we designed complex websites for companies that deliver products internationally as well as small and simple brochure websites for local businesses. We'we even had experience teaching high school pupils how to design websites.
Our strong point as referred to in customer testimonials is that we don't just concentrate on website design and then allow you to find out the hard way how important SEO and Social Media are to its overall success, we integrate these from the beginning. After all, there is no point having a fantastic 'all bells and whistles' website design if your customers can't find it! We make sure your site is integrated with all the social media platforms, we can also create and edit Facebook, Pintrest and twitter pages/profiles should you need help with this. All our websites are enhanced with Search Engine Optimisation (SEO), which combined with social media will give your site the best chance of being highly ranked on Google, Bing and Yahoo.
If you decide to choose us, you'll want to know you're in safe hands. We promise to support your site and keep it running, letting you concentrate on selling your product. We offer different levels of support, designed to meet your needs and budget. You can count on us to keep your site running smoothly.
We'll do all this with a nice smile. Developing a good connection with your customers is your priority, it's ours too.